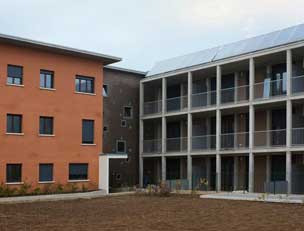 01 Jul

27 – SBG ARCHITETTI – 'Coefficiente' social housing, Bareggio (IT)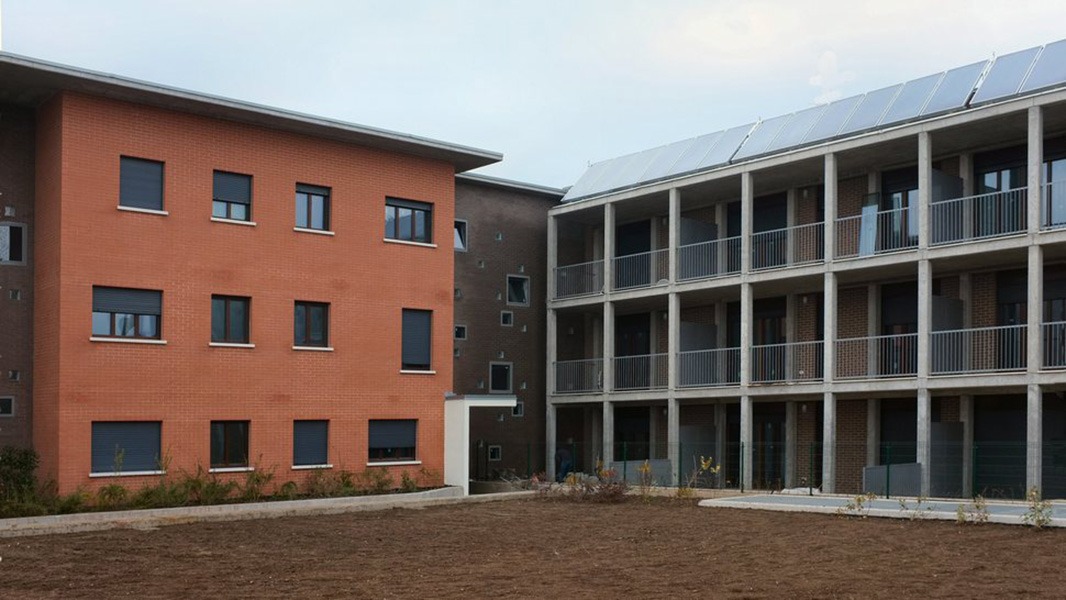 AUTHOR
Designer or design team: Sgb architetti
The project has been submitted by: Sergio Tansini
Plot area: 3.750 mq
Gross Area: 2.900 mq
Of which
Residential: 100%
Public/communal areas: 0
Facilities for the public: 0
Business/trade: 0
Offices: 0
Number of residential units: 30
Typology of users: families, old-aged people
Total building costs: 3.800.000,00 €
Building Cost = Total Building Cost / Gross Area: 1.310,00 €
Floor area ratio = Gross Area / Plot Area: 0,75
Work started on date: Monday, 16th February 2009
Work completion date: Monday, 28th November 2011
DESCRIPTION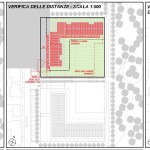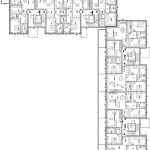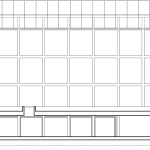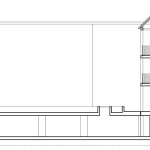 The housing project agreement is based on energy saving and experimentation of the union of architectural form and technology. The buildiing is divided along the area enabling facades of the housing towards the public park to exploit the maximum solar gain fronts thanks to the 2.5 m deep loggias facing south and west. 180 mq of photovoltaic panels and 20  mq of solar panels crown the building.  The plants of the panels make the 94% of the required production of domestic hot water and 38% of heating energy generators taking advantage of high-performance, modular, condensing and heat recovery from exhaust fumes, lowering the temperature of emission into the atmosphere and increasing the efficiency of the system.  The system is centralized and uses a satellite module to manage its own energy housing by empowering users with regard to their consumption.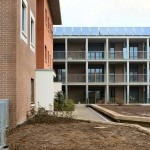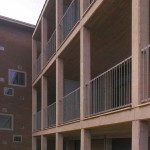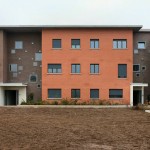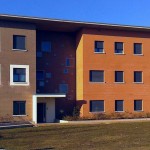 The design details contribute to the high overall energy efficiency: occupancy sensors, daylight sensors, time switches, circuit breaker electric reduce fuel consumption; transmittance values ​​of the outside walls equal to 0.30 W / m² K using natural cork panels of 10, 5 cm provide thermal insulation, even more for the cover slab and the first floor heated, uniform heat due to the under-floor heating, windows and casing of the roller highly efficient in acoustic and thermal guarantees interior comfort.
A high quality standard of the interior is also achieved with attention to the acoustic insulation obtained by means of insulating frames at 28 dB, standard greater than that required, in addition to the stratigraphy of walls with an air gap and plastering intermediate and dividers interior consisting of a strip of insulation. The materials used in the design of the walls are "ecological": natural cork, breathable plasters, paints and impregnating with water-based solvents. The tables have a key role in a quality space and are characterized by a score of bodies vertical scale, from the arcades but especially by the various finishing materials and facing bricks. The central courtyard adjacent to the public park assumes a central focus, which has a large lawn with ornamental trees to cover the basement dedicated to the remittance of the car; native species are located to the east and north-west a large oak tree to signal the intervention of facing the street.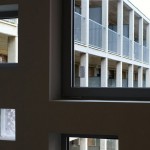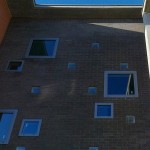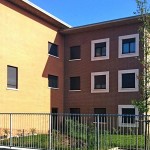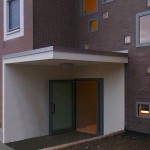 OWNERSHIP
COOPERATIVA EDIFICATRICE CASE OPERAIE ED AGRICOLE BAREGGIO
Promoter: Municipalty of Bareggio (MI)
Allotment rule:  Announcement for allotment of social housing area in the 'Piano di zona consortile 2/BA7'
Reduction cost percentage compared to the market value:
assignment: 30%
rent: 0%
LOCATION
Country: Italy
City/town: Bareggio (MI)
Address: via Piave