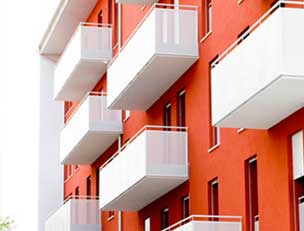 01 Jul

32 – BC+V ARCHITETTI – Vivere in codice, Verona (IT)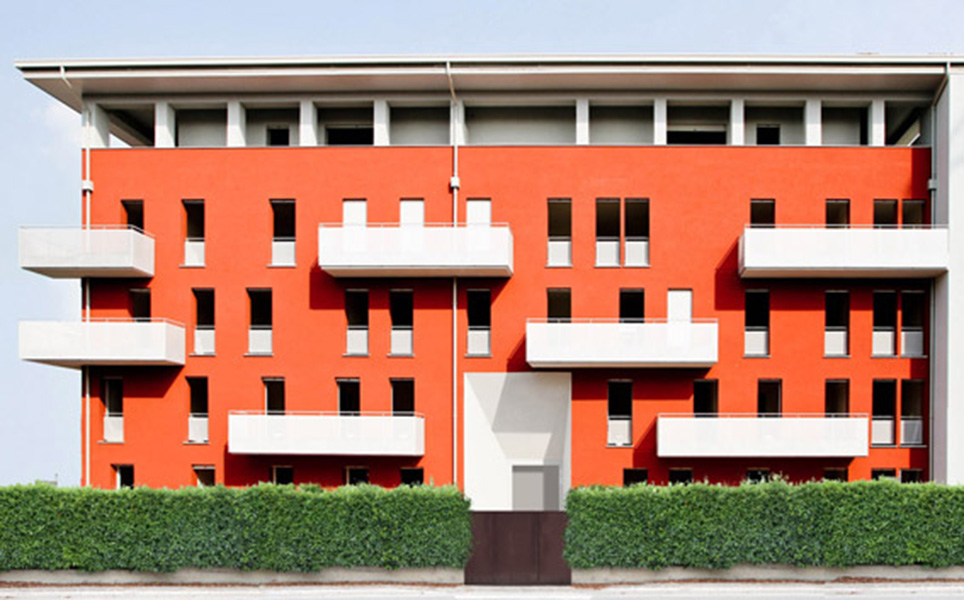 AUTHOR
Designer or design team: BC+V architetti
arch.Nicola Cacciatori, arch.Claudia Brentegani, arch.Carlo Cretella, arch.Federico Bertoldi, arch.Barbara Vinco, arch.Giulia Lonardi
The project has been submitted by: Claudia Brentegani
Plot area: 850 mq
Gross Area: 2.500 mq
Of which
Residential: 100%
Public/communal areas: 0
Facilities for the public: 0
Business/trade: 0
Offices: 0
Number of residential units: 18
Typology of users: families, temporary residents
Total building costs: 1.700.000,00 €
Building Cost = Total Building Cost / Gross Area: 680 €/mq
Floor area ratio = Gross Area / Plot Area: 2,94
Work started on date: Thursday, 2nd December 2010
Work completion date: Thursday, 2nd December 2010
DESCRIPTION
The project involves the construction of a residential building on a plot of land between Via Taormina and by Euclid, a surface area of  850 square meters, the lot falls within the Recovery Plan developed by AGEC VR called "District Contracts II", the land on which was built the building was named "Lot E1" with possibility to build up to 5 habitable floor and a floor area of up to 340 square meters;  the project involves the construction of a building of 18 residential units of public subsidized housing .
The idea of the project starts from the collection of visual perforated patterns and shapes surrounding you carry the essentials boil down to a simple sequential repetition in no particular order.
Graphically this synthesis process becomes a "bar code" which will play the entire surface of our parallelepiped, the chromatic choice of prospectuses highlights the monolithic and the simplicity of the building: the red envelope defines the object while the white openings, balconies and coverage highlights exceptions, and at the same time delimits the structure.
Concretely, we have a unique form of opening, ensuring reports aero-illuminating all the apartments, is repeated on all elevations of the building, occasionally intersected with solid volumes that protrude and form balconies. The only exception is the portal of entry, a funnel shape of metal that seems to suck the passer.
The choice of the manufacturer by committing the business that fell in the course of the tender, offered as improvements to the initial design to achieve higher energy efficiency standards and energy certification of Casa Clima Agency BZ in class B. The tender, in fact, was set as well as on the classic logic of decline, even on the progress of proposed improvements in order to achieve a more efficient housing from the point of view of energy.
As regards the construction materials, foundations and the walls of the basement are made of reinforced concrete, the supporting structure above ground with a reinforced concrete frame, formed by pillars and beams, the vertical walls of tamponade with external brick blocks with pores but much of insulation thickness of 30 cm and an outer coat in eps 12 cm.
The horizontal structures were built with brick and cement floors, a thickness of 25 cm above the plants will be built a background lightened with polystyrene, then it will place the layer of acoustic insulation and finally will be realized in the sand and cement screed with galvanized mesh above the radiating heating to a minimum thickness above the pipes equal to 5 cm.
All apartments are designed with modules adaptable to all social needs, including in-depth study to the ground floor apartment for the disabled. The allocation of the apartments is via tables based on income, then solve social problems in the city
OWNERSHIP
A.T.E.R.
Promoter: A.T.E.R.
Allotment rule: ranking according to income
Reduction cost percentage compared to the market value:
assigment and rent: 30%
LOCATION
Country: Italy
City/town: Verona
Address:via Taormina