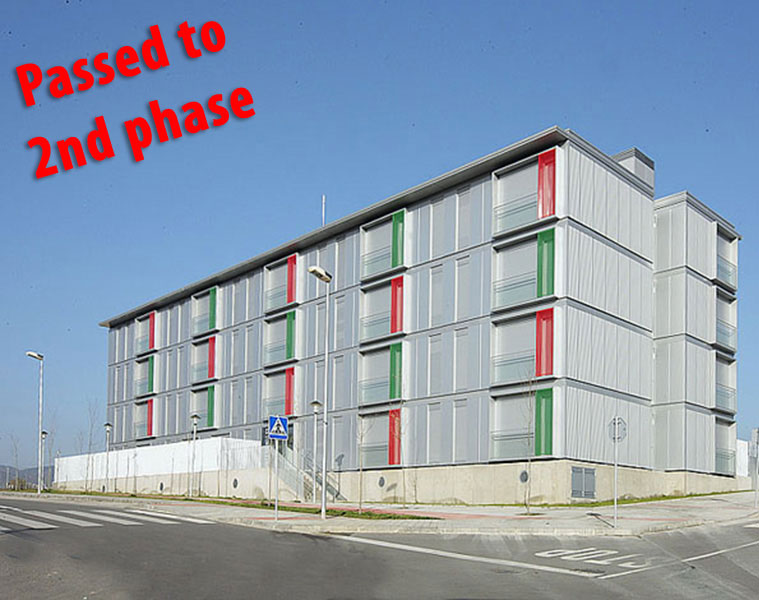 01 Jul

35 – TAC, TALLER DE ARQUITECTOS COLABORADORES – 36 Industrialized social housing, Torelló (E)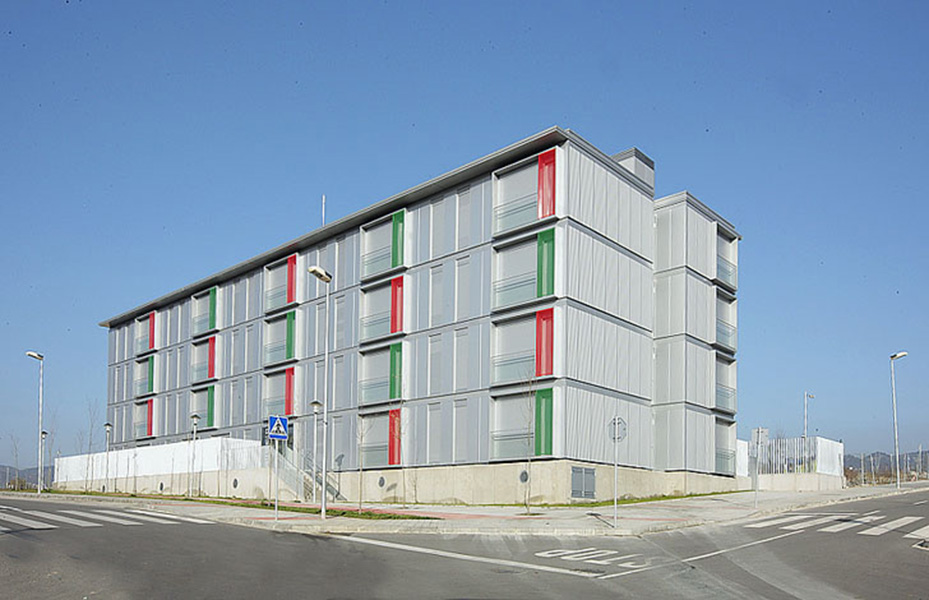 AUTHOR
Designer or design team: TAC, Taller de Arquitectos Colaboradores slp
Jordi Roig i Navarro, Eduard Gascón Climent
The project has been submitted by: Jordi Roig + Eduard Gascón
Plot area: 1.300 mq
Gross Area: 2.488 mq
Of which
Residential: 99 %
Public/communal areas: 0
Facilities for the public: 1%
Business/trade: 0
Offices: 0
Number of residential units: 36
Typology of users: families
Total building costs: 2.624.446,00 €
Building Cost = Total Building Cost / Gross Area: 1.054,00 €
Floor area ratio = Gross Area / Plot Area: 1.91
Work started on date: Thursday, 10th July 2008
Work completion date: Friday, 18th December 2009
DESCRIPTION
The building is situated on a block and built for expansion of new growth Torello. This block rectangular in shape which provides planning four buildings 46x14m. ground and four storeys develops a fixed volume for planning. The new buildings is located also necessarily in the same position and distances to neighboring street.
The program was developed 36 rental homes, gathering the requirements of the regulations, a 4-storey building with a scheme of nine apartments per floor. With so tightly defined parameters, remaining thus typological few variables: central access corridor, part of the houses facing the street willing to south, the rest of the housing to the east and west and to the courtyard. The splitting and sliding the two volumes together give the building a presence less harsh side of his expression. Other issues relevant to the project will develop strategies to solve the access centrally and build a podium that regulates the relationship with the sloping street and get better privacy to the ground floor apartments.
The housing unit is divided into two areas: social area and sleeping area with a hall related to income. The kitchen, bathroom and closet are located on the wall washing technique to accommodate the track and record – from the corridor – the thickness of the facilities in each apartment.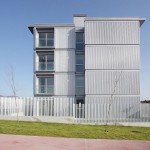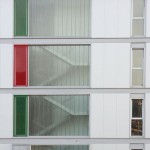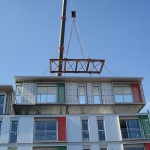 The new building of social housing search to minimize maintenance costs and future conservation. This is why all apartments have cross ventilation between the facade and the circulation of natural ventilation shaft located inside. All have a good solar light and a high level of insulation and all take advantage of the use of passive systems typical of the vernacular architecture.
The apartments are constructed mostly of little-favored strata, young people, seniors, immigrants … That is why the public institution that promotes economic raised a rental lot.
As a remarkable fact it has been used for the project to propose building systems where new innovation and research are highly valued. Thus, the construction process combines the construction of the foundations with reinforced concrete and executed a three-dimensional system modules used in other plants, made in the workshop, then attach them to the place. These modules have not just the same as stacking but understood as fragments of a unit built. The process is similar to most naval or aircraft production of that the cloned element serialization of the automobile industry.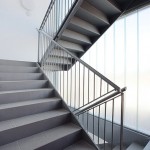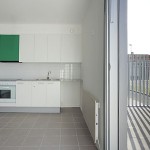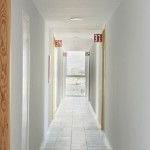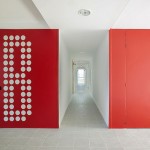 OWNERSHIP
Promoter: INCASOL, Generalitat de Catalunya
Allotment rule:  Housing / Appartments / Parking / Public Garden
Reduction cost percentage compared to the market value: 0%
rent: 25%
LOCATION
Country: Spain
City/town: Torelló (Barcelona)
Address: Carrer Compte Borrell 63