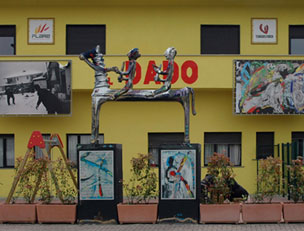 01 Jul

9 – SIMONA RIBONI – Il Dado, La casa dei Cavalieri-Erranti, Settimo Torinese (IT)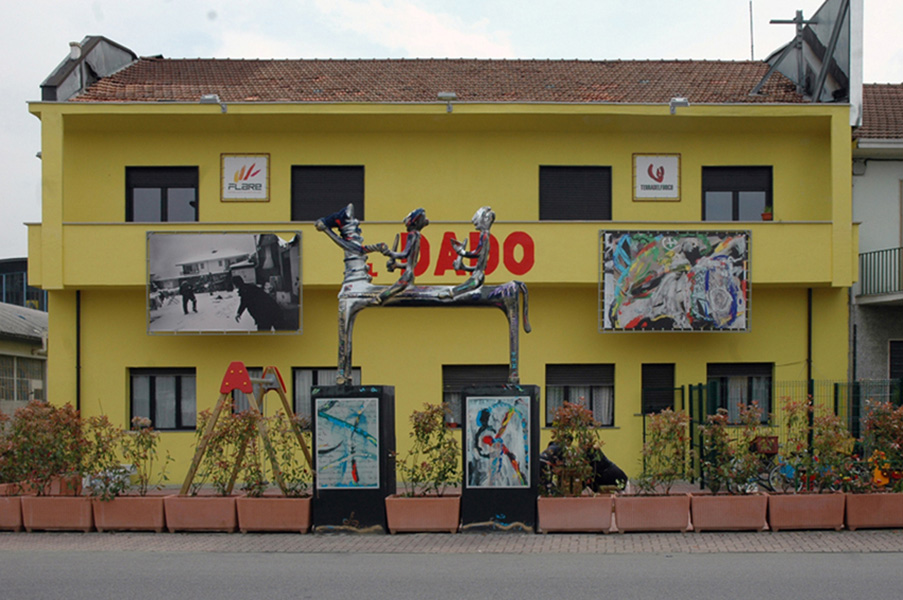 AUTHOR
Designer or design team: Simona Riboni
The project has been submitted by: Architettura delle Convivenze – Centro Studi Assenza
Plot area: 510 mq
Gross Area: 798 mq
Of which
Residential: 60%
Public/communal areas: 25%
Facilities for the public: 15%
Business/trade: 0
Offices: 0
Number of residential units: 11
Typology of users: families, old-aged people, students, foreigners/immigrants, temporary residents
Total building costs: 231.000,00 €
Building Cost = Total Building Cost / Gross Area: 289 €/mq (auto-recovery)
Floor area ratio = Gross Area / Plot Area: 1,5
Work started on date: Wednesday, 22nd October 2008
Work completion date: Sunday, 22nd March 2009
DESCRIPTION
Self-construction of a building in the municipality of Settimo Torinese to be destined as transitory  domicile for Roma Families. The building develops on two floors on a surface of 900 square metres. It was born In the Seventies as a gym and in 2003 it was allotted as a  "centre  for emergency housing ".
Since then this structure, being destined to house people and families showing different forms of social  discomfort, had been identified as a place of  isolation and degradation.
In 2008 the municipal administration decides for a upgrading of the structure. Architettura delle Convivenze are entrusted with the project and, together with Centro Studi Assenza and the association Terra del Fuoco, they put forward a multi-focal project of transformation of the place aimed at creating a new positive relationship between the structure and the surrounding territory:
–  an architectural project accomplished through self-restoration of the structure by directly involving its inhabitants.
– The transformation of the façade of the building implies the artistic-scientific installation La casa dei Cavalieri-Erranti (2009) by Paolo Ferrari
– The coexistence of  different functions within the  building:
– a) eleven houses for Roma families. The families can live in the building for three years. Over this period they can fulfil their process of social integration.
– b) Guestrooms for students and workers from all over Europe participating to Flare (Freedom, Legacy and Rights in Europe) an international network comprising over thirty entities considering associations and ONGs;
– c) 120 square meter roof terrace–place accessible from the outside of the building and from all the rooms inside. This is a common place in the house and a place open to inhabitants and people from the surrounding territory; a play area for children.
The installation of solar panels made the building autonomous from an energy point of view. From a place of marginality, the Dado was transformed in a cultural reference point in town: on the occasion of "quinta giornata del contemporaneo" a special day promoted by the Italian Association for Italian contemporary art museums (AMACI) and supported by the Italian Ministry for Cultural Heritage thanks to the installation La casa dei Cavalieri-Erranti, Dado has become one of the institutional places that promote culture in Italy.

OWNERSHIP
Comune di Settimo Torinese
Promoter: Comune di Settimo Torinese
Allotment rule: public ranking
Reduction cost percentage compared to the market value:
rent: 40 %
LOCATION
Country: Italy
City/town: Settimo Torinese (TO)
Address: via Cottolengo n.2